Dolphin Discovery
– Target:Family
– High:The dolphin paradise
The place where you can live the unique experience of swimming with dolphins and discover their incredible skills. You can touch them and also be kissed by these beautiful and intelligent mammals. Furthermore, experience an exciting encounter with stingrays,sharks and practice kayaking.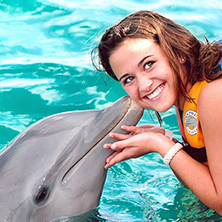 Selvatica
– Target:+9 years
– High:Zip line circuit "Mystic night"
Circuit of 11 zip lines, bike rides and swimming in a cenote, snorkel in the sea, rallies in jeeps, restaurant. An extreme adventure.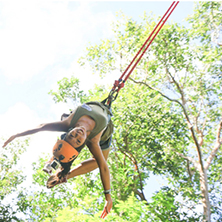 Rio Secreto
– Target:+9 years
– High:Best Green Attraction of Mexico according "World Travel Awards"
Tours in exotic underground caverns with stalactites and stalagmites, restaurant (food and local products).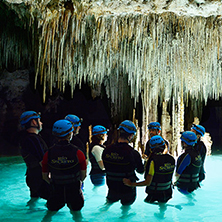 Alltournative
– Target:Family
– High:72 hectares for extreme sports in Mayan communities .
Adventure tourism, boating, rappelling, cenotes, zip lines, typical regional food.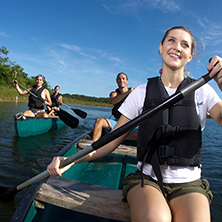 Garrafón
– Target:Family
– High:More than 20 activities
Paradise of reefs and cliffs. This natural place is known worldwide for its beauty and incredible recreational activities.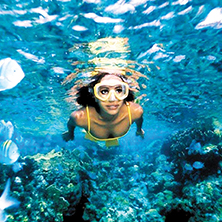 Chichén Itzá
Legendary Mayan city, legacy of the Itza, considered one of the 7 New Wonders of the Modern World, with a natural spectacle of
light and shadow during the spring and fall equinoxes and their planetary (at Mayaland).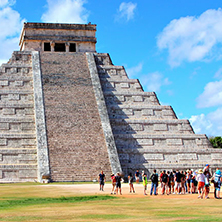 Chankanaab
– Target:Family
– High:The biggest attraction in Cozumel
The world-renowned Chankanaab park is nestled within the Cozumel Reefs National Marine Park. It is the only lagoon with inland coral formations not part of the open sea.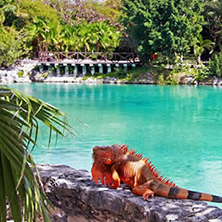 Yalku
– Target:Family
– High:Mixture of fresh and salt water
This wonderful lagoon has a view that invites you into its clear waters; it is the mouth of an underground river that mixes with the sea.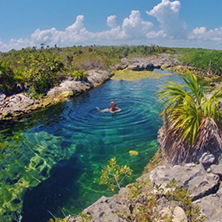 Sian Ka'an
– Target:Family
– High:The largest protected area in the Mexican Caribbean
Named a World Heritage Site by UNESCO, Sian Ka'an has a unique geography and wetlands that are home to hundreds of plants
and animal species. They offer guided tours through the mangroves and it has exotically beautiful beaches.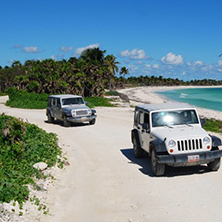 Xel Há
– Target:Family
– High:Considered the largest natural aquarium in the world

Restaurants, biking, snorkeling and all-inclusive amenities. You can practice a several kind of sports and enjoy various activities in a natural environment where you can witness the diversity of the flora and fauna.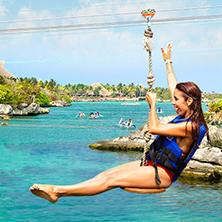 Aktun Chen
– Target:Family
– High:Cenote Rustic grotto with cenote, guided tours, endemic flora and fauna
Ecopark offering horseback rides through jungle trails and cave tour leading to a cenote.